Explain the faraday law of induction in simple terms.
Faraday's law of induction is a fundamental principle in physics that explains how a changing magnetic field can produce an electric current in a conductor. In simple terms, it states that when you move a magnet near a wire or change the magnetic field around a wire, it can create an electric current in that wire.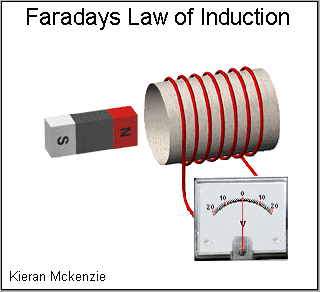 Imagine you have a wire loop, and you move a magnet toward the loop or away from it. As the magnet gets closer or farther away, the magnetic field around the wire loop changes. This changing magnetic field induces an electric current to flow through the wire. This phenomenon is called electromagnetic induction.